Quality & Safety is our Culture
A commitment to be the best. A board-certified surgeon whose primary goals are patient safety and natural looking results. These are the hallmarks of Alfredo Callanta M.D. and ACallantaMD. Known for his expertise in FAMI Fat Transfer, plastic and reconstructive surgery, Dr. Callanta specializes in cosmetic surgery of the face, breast, and body, including facial rejuvenation, breast enhancement, and body contouring.
– ACallantaMD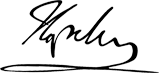 Dr. Afredo Callanta offers cosmetic and reconstructive surgery for the breast, body and face. He is skilled to perform some of the most sought after procedures, such as breast augmentation and breast lift surgery, tummy tuck, liposuction, facelift surgery, and rhinoplasty. For patients who are not quite ready for a surgical procedure, he offers powerful nonsurgical alternatives to create a younger looking appearance using the famed FAMI Fat Transfer Technique. He is only the surgeon in Asia who has been trained by none other than the father of FAMI Fat Transfer himself – Dr. Amar. ACallantaMD includes some of the most advanced skin rejuvenation procedures available today, including BOTOX, injectable fillers, laser treatments, and much more.
Fat Graft for Rejuvenation
Facial Fat Graft
Butt Fat Graft
Breast Fat Graft
Botox Rejuvenation
Cosmetic Fillers
Microdermabrasion
Keloid Treatment
Liposuction
Lipo-abdominoplasty
Eyelid Surgery
Nose Surgery
Facelift
Facial Implants
Dimple Creation
Ear Surgery
Breast Lift
Breast Augmentation
Gynecomastia
Revision Breast Surgery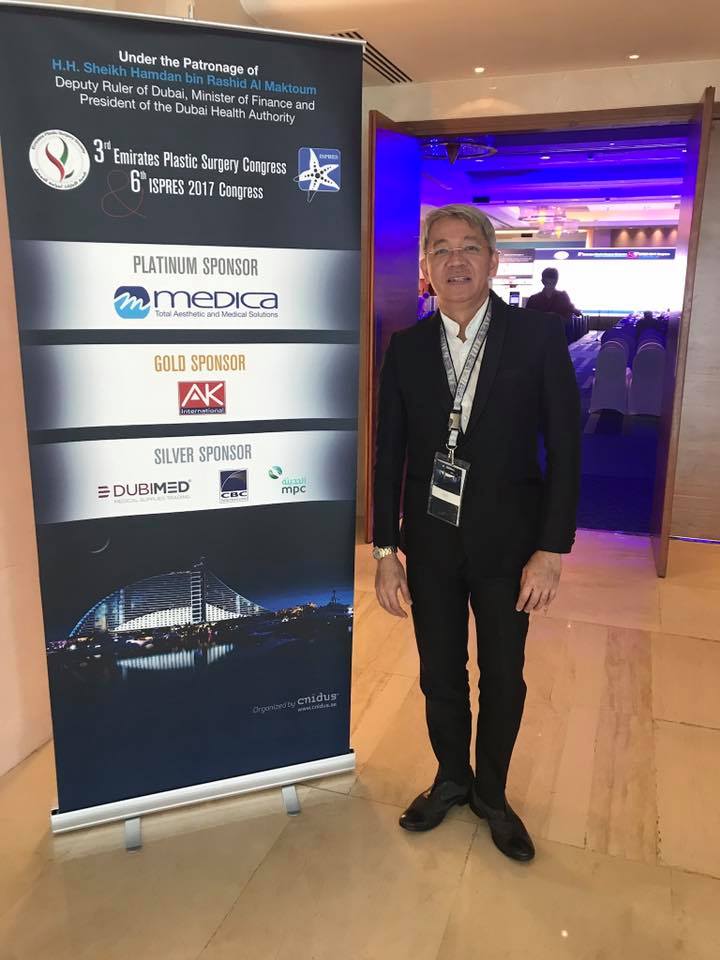 September 6-8, 2013: 5th A4M (Academy of Anti-Aging Medicine) Congress on Anti-Aging and Aesthetic Medicine, Bangkok, Thailand (Speaker)
September 7, 2013: KLENTZ Medical Faculty: The Solution for Preventive, Regenerative and Anti-Aging Medicine, Bangkok Convention Centre at CentralWorld, Bangkok, Thailand (Speaker)
June 27-July 3, 2013: La Academia Americana De Medicina Antienvejecimiento Y La Escuela Superior De Medicina Del I.P.N., Mexico City
June 7-9, 2013: 2nd ISPRES Congress (International Society of Plastic Regenerative Surgery, Berlin, Germany)
April 26-29 EMT: Comprehensive Facial Aesthetics Training, Los Angeles, California
August 31 – September 2, 2012: 4th World Congress of Minimal Invasive Plastic Surgery and Dermatology, COEX convention center, Seoul, Korea (Speaker)
July 28, 2013: PAPRAS Scientific Meeting entitled "The Mommy Makeover". The Augusto M. Barcelon Auditorium, 6th Floor, Podium Building, The Medical City (Speaker)
May 29-31, 2012: 3rd European Congress on Preventive. Regenerative and Anti-Aging Medicine, Harbiye Military Museum, Istanbul Turkey
March 9-11, 2012: 1st ISPRES Congress (International Society of Plastic Regenerative Surgery), Hotel Columbus, Rome Italy
Dr. Alfredo Callanta
Dr. Alfredo V. Callanta is a renowned Plastic Reconstructive and Aesthetic Surgeon in the field of fat harvest and fat grafting in the Philippines. He has built a formidable reputation in fat grafting by using a combination of medical expertise, consummate skill, artistic vision, latest state of the art technique and outstanding customer service. He learned his fat grafting to the face technique from Dr. Roger Amar who is the creator of the FAMI technique (your own adult stem cells grafted by injection into the muscle). For the fat grafting to the breast, he trained under Dr. Roger Khouri who contributed to the innovations in liposuction and lipografting, and was the inventor of the Brava external breast tissue expander followed by large volume fat graft. As per Dr. Callanta, there is no other way to perfect the techniques than by first, learning them from the masters, and then, honing them by doing it again and again.
This website is dedicated to Adifill, Dr. Callanta's latest technique in facial and hand rejuvenation, breast augmentation, butt augmentation, hip contouring, correction of post-liposuction irregularity using autologous fat. The process of Adifill is harvesting an adipose filler from the stubborn fat using a powercan lipo, which is a less traumatic machine which uses a 2-mm reciprocating movement at 4,000 cycles per minute to facilitate the procedure. The harvested fat is processed to make it into an adipose filler which uses your body's own natural fat to achieve exceptional, permanent results, with less risk, minimal downtime, and no need to return for frequent maintenance treatments. This harvested adipose filler is the most cost effective way to enhance the face and body. After the procedure, he educates the patient about wellness and anti-aging protocols to complement their new look. That is a holistic way of achieving the best result which is enhancing the patient's external appearance at the same time improving his health from the inside.
Dr. Callanta is committed to achieving beautiful, natural-looking results with the utmost in safety for Asian patients taking into consideration that Asians have a unique body shape, physique, cultural characteristics and unique demands on how they want to be enhanced as compared to Caucasians. Bringing in to patients a cutting age technology which he acquired during his many trainings outside of the Philippines in the field of fat grafting and aesthetic wellness, he has built his practice on word of mouth referrals from his happy and satisfied patients coming in from the USA, Spain, England, Australia, Japan, Thailand and of course the Philippines.
Although he still does other cosmetic procedures per request, he lives by the saying of Aristotle—- "we are what we repeatedly do, excellence then is not an act but a habit". He is continuously searching for breakthrough treatments, more effective products and new advanced technologies so that he may share to patients and educate them as well. Dr. Callanta and his professional staff see to it that every individual that they meet get correct information that they are entitled to.